My objective with this project was to use simple electronics to emit a gentle light. This bedside lamp is, for the most part, made of paper. When the box is opened, the light inside turns on. This form tells the user what to do without preconceptions of how to use it.
Early Development
The tilt switch we were given was very interesting motion-wise to me. I love simple object that can change just depending on what orientation they are. Immediatly I had the idea to make a simple geometric solid. The goal of this project was to master the interaction of the object and this design did it well.
Further Exploration
I created two object that are based on the interaction above.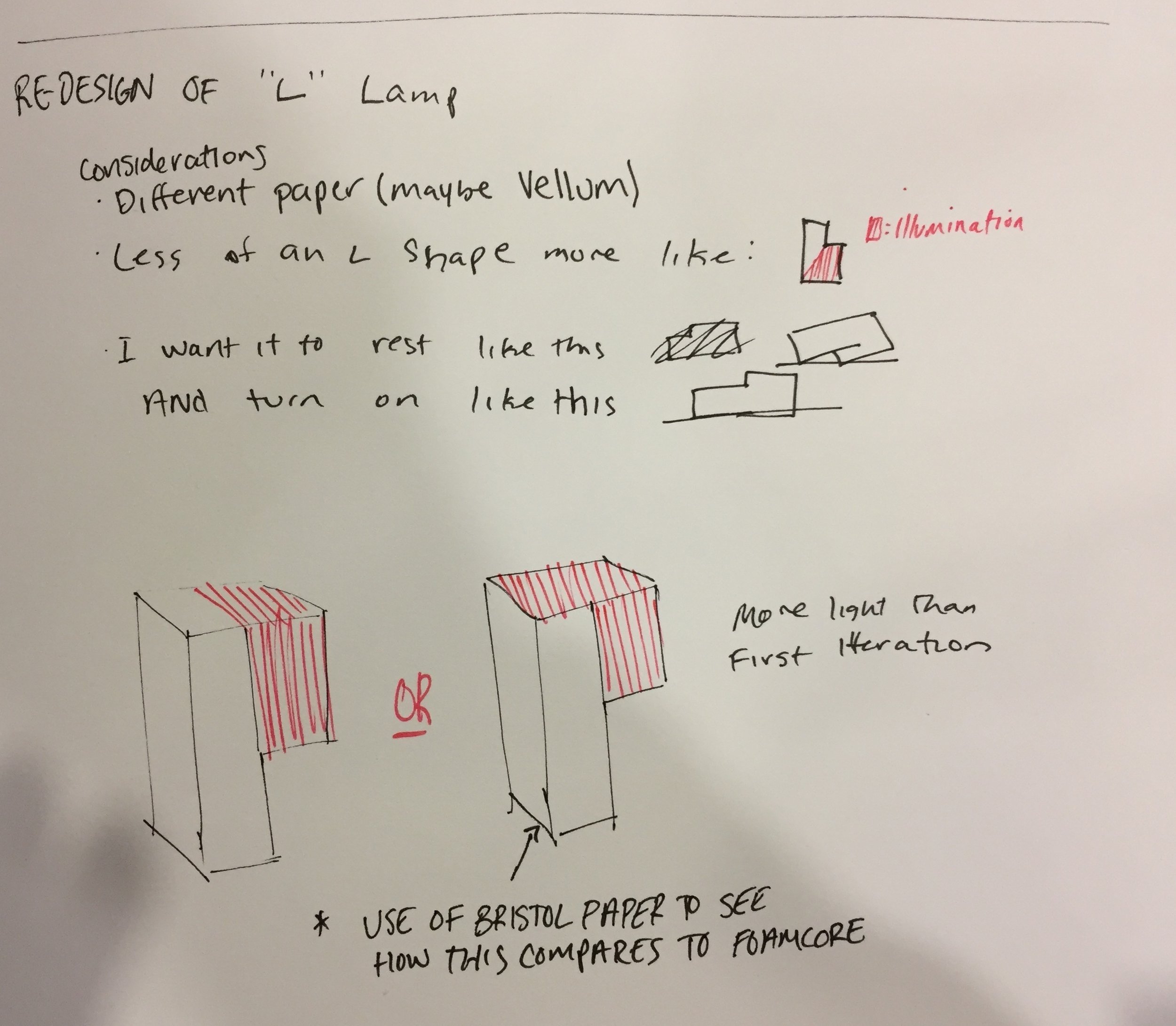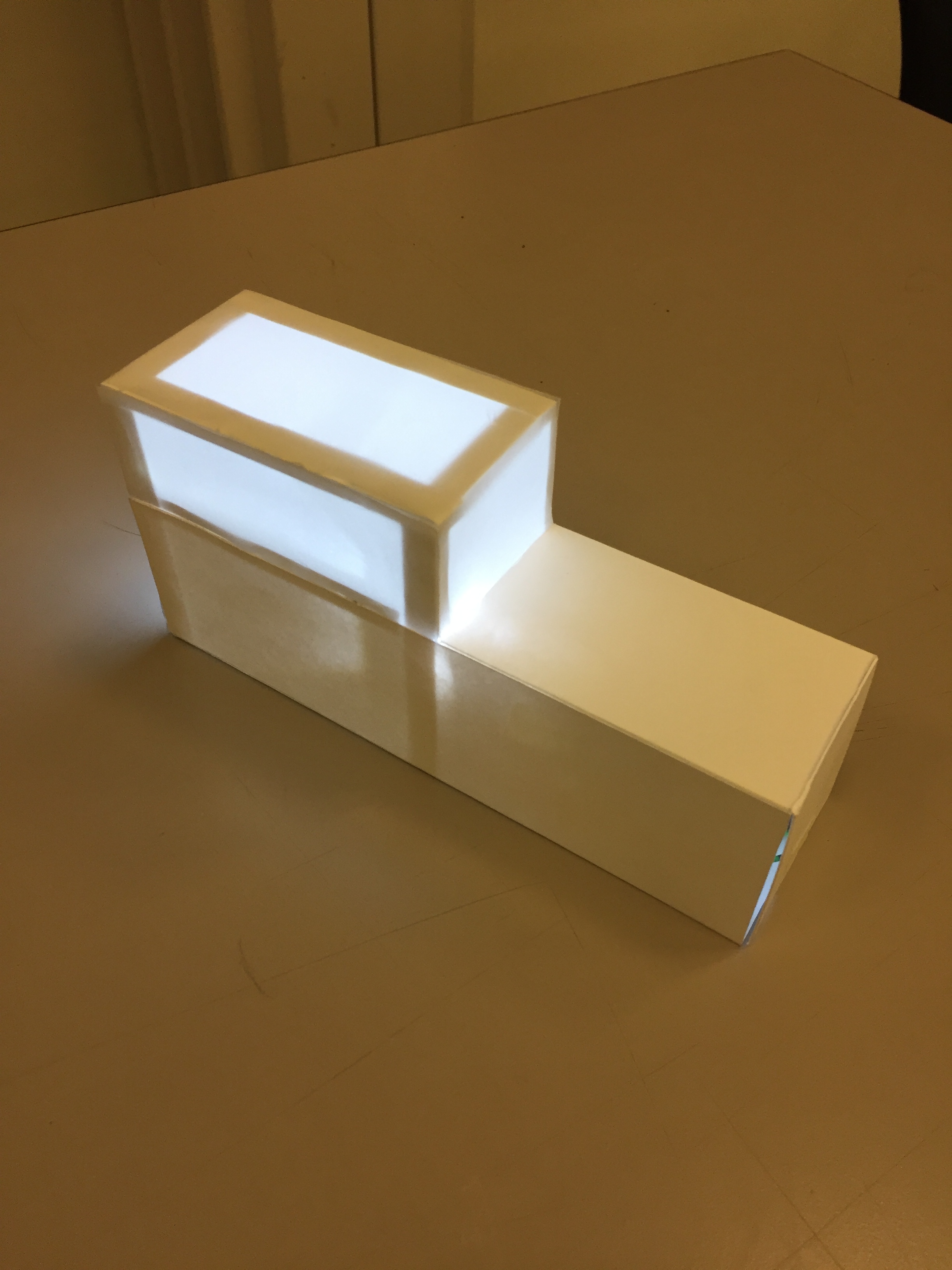 The idea behind it is for you to be able to put it on one side on your bed side for a reading light and then knock it over when tired of light. This knocking over motion would turn off the lamp.
Another interesting design that I explored played off the want humans have for unity. I created a box with a side that rotates up. The light turn on when the cube is not in cube form but once the user connects the cube, the light turns off.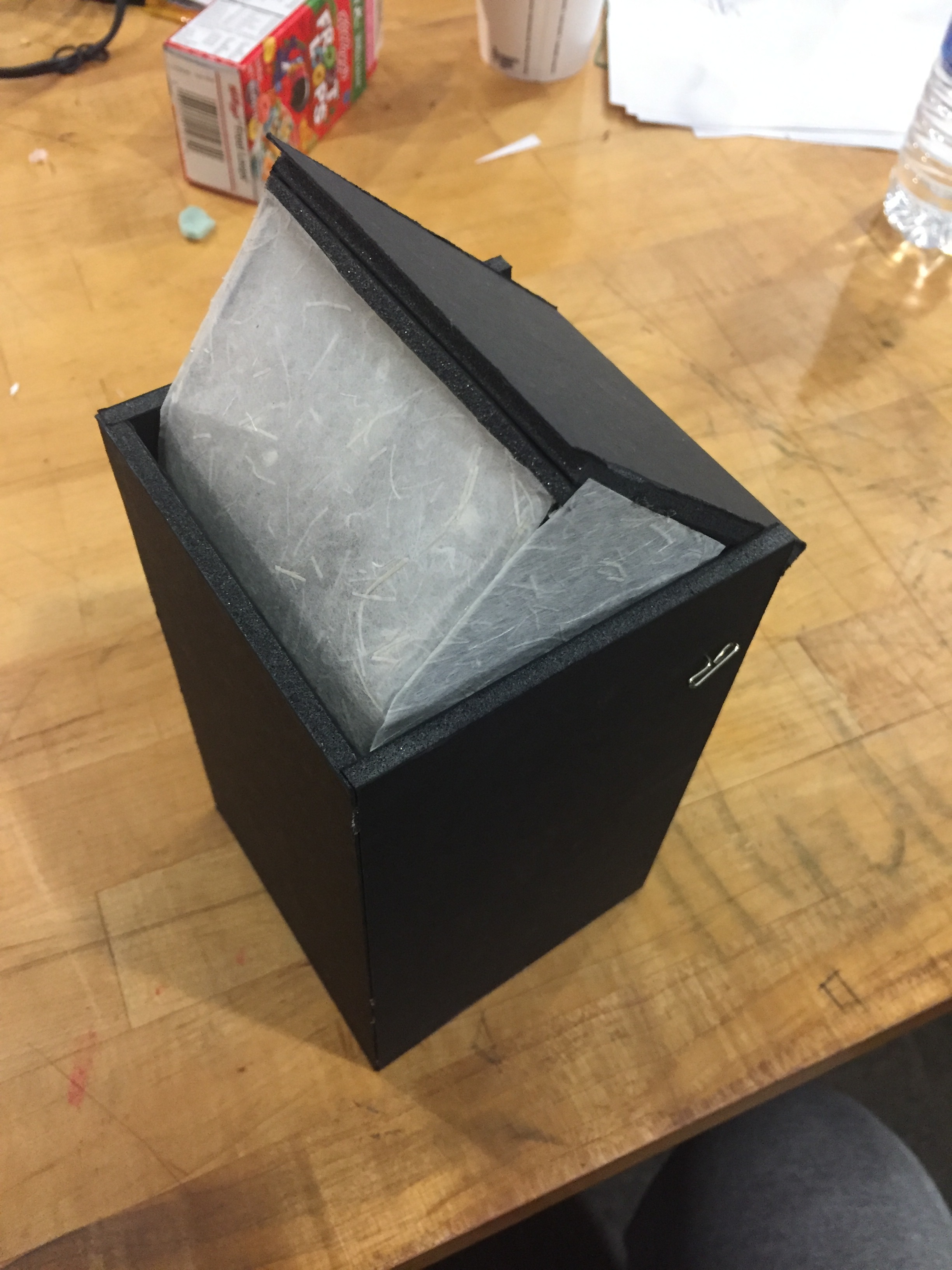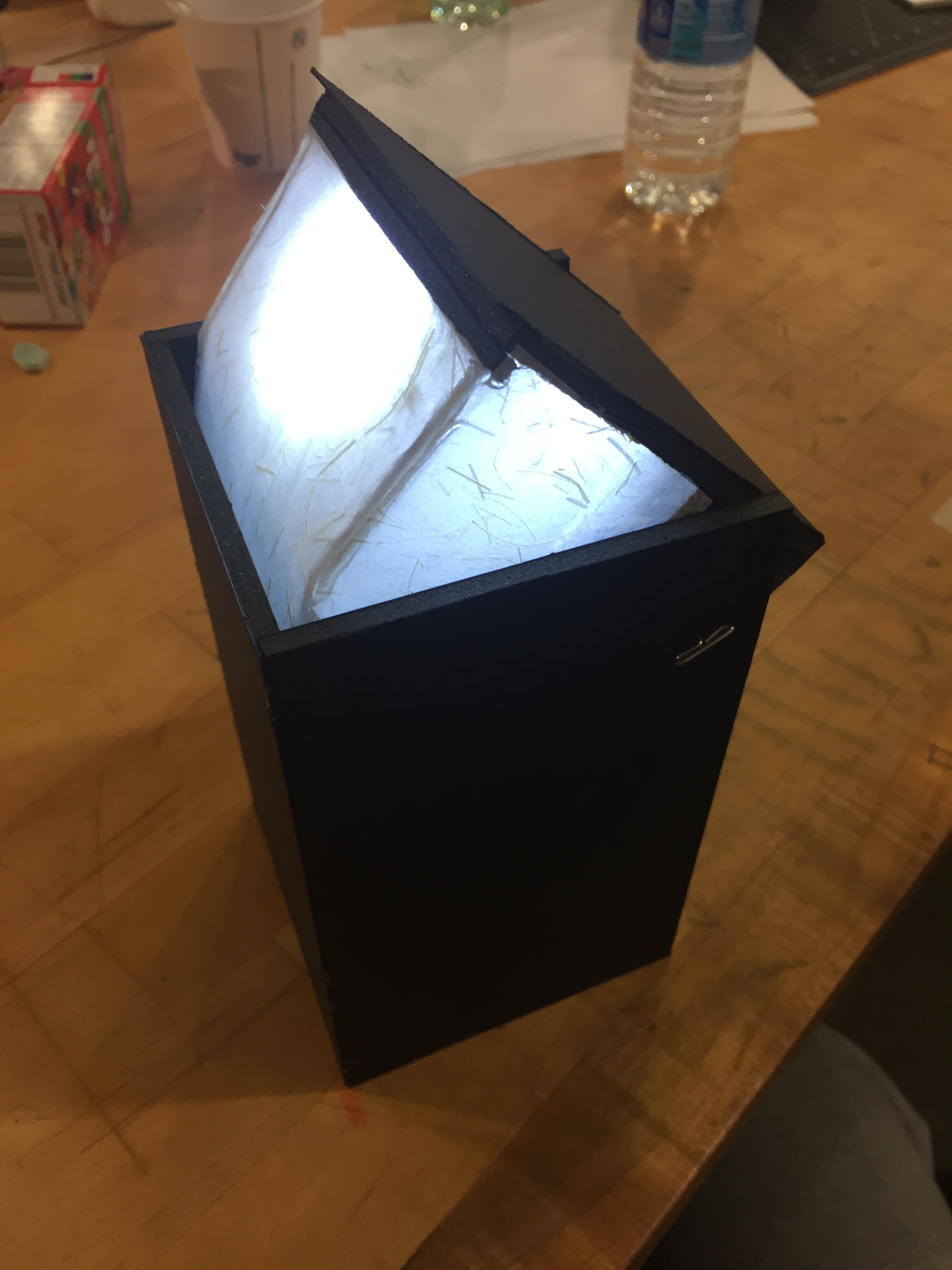 Criteria to Meet
explains interaction
Form conveys light
Inform or confound rituals/assumptions/expectations
Happiness of material
How is the mechanism integrated to the piece as a whole
Cohesive form from many perspectives
What does it look like in on/off states
Whats the quality of the interaction
Whats the quality of light
Process of final